The Reepham Food Festival 26 May 2024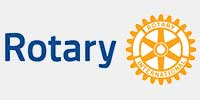 Another successful food festival 
With brilliant sunshine and a rare break from the cold the weather gave us our best festival for some years. The locals turned out in force – we reckon 6-700 people through during the day. 
Great to welcome our food producers – some new and some have been with us for years.  We hope you had a worthwhile day.  As with any other business there is less money being spent at the moment but many told us they had a profitable day and enjoyed keeping in touch with customers. 
The WI – with Brenda on mike – drew an audience for their interesting cookery demonstrations. 
Great to hear music form RHS students who filled the square with listeners and got lots of applause. 
So next year – it will be Sunday 26 May – see you all again then.