Volunteering at The Reepham Food Festival
Thank you to everyone from Reepham who helped to put on the Festival.  As well as many Rotarians we were joined by volunteers from the WI, Scouts, Business Network, Chamber of Commerce and many private individuals. Thank you all and here is to next year.
Reepham Rotary Club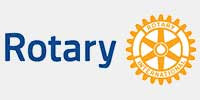 Reepham and District Rotary Club is made up of 35 people who are (or have been) in working in and around Reepham, but we are part of a worldwide organisation.
We undertake a wide range of charity and community projects, locally and internationally. You can see more of what we do at www.reephamrotary.org.uk
Each year we support a number of charities selected by the President for that year – many of them are supported from year to year to ensure they have the continuity that they need.
We are also happy to apply our skills, experiences and resources to projects that can help people and organisations in Reepham and surrounding villages. If you have an idea please get in touch.
You can find out more about what Rotary is and what it does at www.rotary.org.