Volunteering at The Reepham Food Festival
A festival needs a lot of people to make it work. If you live or work in Reepham you might enjoy helping to bring more people to our town and showing what a successful place it is.
We will need help with many aspects, from initial secretarial and administrative support, through dealing with suppliers and exhibitors to promoting the event.  Of course during the festival there will be a need for monitors, stewards, guides and many other helpers.
If you think you could help in any capacity, please use the form below to register and interest and we will be in touch.
Reepham Rotary Club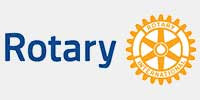 Reepham and District Rotary Club is made up of 35 people who are (or have been) in working in and around Reepham, but we are part of a worldwide organisation.
We undertake a wide range of charity and community projects, locally and internationally. You can see more of what we do at www.reephamrotary.org.uk
Each year we support a number of charities selected by the President for that year – many of them are supported from year to year to ensure they have the continuity that they need.
We are also happy to apply our skills, experiences and resources to projects that can help people and organisations in Reepham and surrounding villages. If you have an idea please get in touch.
You can find out more about what Rotary is and what it does at www.rotary.org.
Great to see exhibitors signing up for 2018.  Still room for a few more.  Find out more and get in touch at bit.ly/rff18ex
Lots of activities are planned for the festival including stalls, exhibits and demonstrations from local food and drink suppliers, displays and activities for young people and a trail taking in local food providers.