The Reepham Food Festival 27 May 2018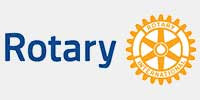 Many thank to all those who made our 2017 Festival such a success. We are doing it again.
In 2017 there was an exciting programme of events with chef demonstrations, market stalls, schools displays and activities.  The Market Square was a buzz of activity throughout the day.
For 2018, we are working on new ideas to make next year even more fun for all the family. We are grateful to our sponsors for pledging the funds that enabled the 2017 Festival to take place.  We are now looking for more support to make sure that the festival can be free for visitors and make the most of our town and the region. If you think you can help please see our sponsorship pages.
We are now sending invitations to exhibitors to show their wares in our market area.  If you are interested in joining them please see our exhibiting pages.
We are pleased to be working with Norfolk Food & Drink to promote food businesses across the County.
Great to see exhibitors signing up for 2018.  Thanks to old friends and welcome to newcomers. Find out more and get in touch at bit.ly/rff18ex