The Reepham Food Festival 26 May 2019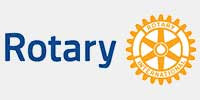 2018 was great so we are doing it again. Save the date – 26 May 2019 and check back here for details of our plans. Please get in touch if you would like to take part.
2018 saw loads of visitors. Lots to see, do and taste. Great weather. Reepham Rotary thanks all who took part. We had an exciting range of events, with chef demonstrations, market stalls, schools displays and activities.  The Market Square and the Primary School buzzed with activity throughout the day.  You can see John Tym's photos of the event at https://www.smugmug.com/gallery/n-CHCF9t/.
Our new Food to Table marquee showed how the crops in the fields around us get to our plates and we had more experiments in Food Science, with giveaways and competitions for kids.
We are grateful to our sponsors for pledging the funds that enabled the Festival to be be free for visitors. We are now offering sponsorship packages for 2019.  Check the opportunities here.
More than 40 food producers showed their wares in our market area; many ran out as our visitors enjoyed eating and drinking.
We are pleased to work with Norfolk Food & Drink to promote food businesses across the County. We are also very grateful to Duff Morgan who were our principal sponsor for this year.