The Reepham Food Festival 26 May 2019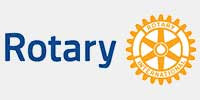 We were wrong about the weather – but not about the fun of the festival.  Lots of people came to taste, try and buy from loads of stalls.  Plenty of great local produce got eaten and bought. Thanks to all our visitors and stallholders who made a great day. What's a little rain when you are having fun. Brilliant demos from the WI team, interesting science from the RHS ambassadors and a friendly closing supper. See you all next year?
With more than 50 stalls in the Market Square, we had lots of old friends are returning from previous years and many new producers joining us for the first time. Several sold out and some have already asked to book for next year.
Reepham WI hosted a great series of demonstrations  – with contributions from local experts and chefs.  Thanks to our schools who were involved with Junior Masterchef, Science in the Square and helped with food service and a visitor survey.  Thanks also to other local organisations and individual volunteers who contributed.
Huge thanks to all our sponsors who made this possible, particularly Vattenfall who were our principal sponsor, and to Reepham Townn Council for their practical and financial support.