The Reepham Food Festival 22 August 2021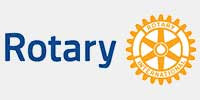 Great day despite initial weather.  Thanks to all who came.
Reepham Food Festival 2021
What a great success – thank you to all volunteers, stall-holders and visitors. Thanks, too, to our main festival sponsors The Co-op from their new store in Reepham. Following a torrential downpour we gritted our teeth and waited for sunshine and visitors – and they arrived in their hundreds. Even Radio Norfolk decided to drop in.
This was a restricted festival as we still had to keep safety precautions and a couple of stalls got 'pinged' and could not attend. But it was great to be out and about again with thirty stalls offering a mix of hot and cold food and drinks to taste and buy.  Thanks to the experts arranged by Reepham WI we had some interesting cookery demonstrations sponsored by Norfolk Farm Shop.
Local artists ha a busy time with their  exhibition in St Michael's Community Hall. 
We were pleased to see so many visitors to the Rotary tent to hear about the new Sunshine Cafe for people with memory loss which will be launched in September.  
Now we are planning the next full festival at our usual time of the year.  Please put 29 May 2022 in your diaries now.
.