The Reepham Food Festival 27-28 May 2017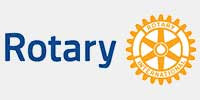 Reepham's first food festival, organised by the Reepham & District Rotary Club has been a great success. Thanks to all who helped.  More news and photos will be here soon.
We had a day of fun and education for all ages and a platform for local businesses to demonstrate and sell their products. Friends celebrated together at our cocktail party and closing supper.
There was an exciting programme of events with chef demonstrations, market stalls, schools displays and activities.  The Market Square was a buzz of activity throughout the day.
We are grateful to our sponsors for pledging the funds enabled the Festival to take place. We  also welcomed many local organisations who have helped to make the Festival possible.
We are please to be working with Norfolk Food & Drink to promote food businesses across the County.
Thank you to all who helped
Charlies Food Heroes for demos
Dial House and Chef2Dine for catering
All the Rotarians and residents who helped