The Reepham Food Festival 26 May 2019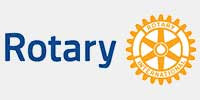 Just a week to go. We are all ready for 26 May 2019. Once again there will be food and drink stalls from around Norfolk with many new tastes for you to try and buy.  There will be hot and cold meals to enjoy in the gardens along with food demonstrations, kids' competitions and lots more to see and do. See you there.
There will be more than 50 stalls in the Market Square.  Lots of old friends are returning from previous years and many new producers are joining us for the first time. You can stock up with local goodies and find new tastes.
Our local foodie establishments are joining in.  Friday night will see supper at the Dial House with a special barbecue. See menu here.BERTHA'S BBQ BANQUET On Saturday evening the Kings Arms will be serving local delicacies.  On Sunday evening we will close the Festival with a buffet supper in the Town Hall using produce from our stall holders and other local suppliers.
Reepham WI have kindly planned a series of demonstrations to show how to prepare all sorts of different dishes – with contributions from local experts and chefs.
Our schools are involved – with Junior Masterchef, Science in the Square and the fabulous allotment project.
For 2019 we are delighted to announce that Vattenfall have agreed to be our main sponsor. We are working with them on detailed plans at the moment.