The Reepham Food Festival 27 May 2018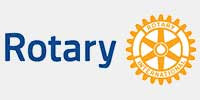 Just  a few weeks to go to the Reepham Food Festival organised by the Reepham & District Rotary Club. 
Exhibitors are lined up, chefs are on their way to demonstrate and many communities in Reepham are waiting to welcome you.
There's an exciting range of events, with chef demonstrations, market stalls, schools displays and activities.  The Market Square and the Primary School will be a buzz of activity throughout the day.
This year we have a new Food to Table marquee which will show how the crops in the fields around us get to our plates and more experiments in Food Science, with giveaways and competitions for kids.
We are grateful to our sponsors for pledging the funds that enabled the Festival to be be free for visitors.
More than 50 food producers have signed up to show their wares in our market area.  We also have six food and drink suppliers lined up to keep you well fed and refreshed throughout the day.
The Festival will start on Saturday night with Summer Drinks and Canapés and close on Sunday night with a buffet supper featuring local produce. Please see the What's on page for how to reserve tickets.
We are pleased to be working with Norfolk Food & Drink to promote food businesses across the County. We are also very grateful to Duff Morgan who have agree to be our principal sponsor for this year.

Our events are expected to be very popular and tickets are already selling quickly.
Make sure you get the most out of the Festival by buying yours in advance.